Reading Time:
5
minutes
When to Go, Where to Eat, Where to Stay… Get Ready to Tell Your Next Travel Stories
Have you been looking for your next holiday destination? Might we suggest Cairns, the city that's so beautiful, all you have to do is walk out of your front door to catch an unforgettable view. We've built you our little guide, to having the perfect holiday with us.
When to Travel
The Big Wet – Occurring during the months of December to April, the big wet has both its pros and cons. You'll have to be able to handle temperatures of 38+ every day, and let's not even get started on the humidity. If you decide this weather is manageable, travel will be cheaper due to the lack of tourists. This weather is also perfect for the rainforest, which will be thriving, lush and beautiful. We promise it's a sight that's 100% worth it.
The Big Dry – Occurring during the months of May to November, the big dry has more pros than it does cons. Some of those include perfect temps that you can always rely on. Other tourists if you're looking to mingle, and all tourist attractions are guaranteed to be up and running. You'll probably have higher ticket prices, but they come with more adventure options.
Picking Your Temporary Home  
Our Cairns waterfront Global Backpackers has recently had a bit of a facelift and we can't wait for you to check it out. Starting your trip with us means ending your trip on the happiest note and here's why…
We understand that not everyone can afford to splurge on that super fancy hotel room. That's why we've given you the fancy hotel vibe (and views!), with that secure wallet feel. Book a private room or stay in one of our secure dorms and make friends with other guests.
Our crew at Global know the place best, which is why they're more than happy to sit down and help you plan your itinerary. Plus staying with us means you get a discount on all Happy Travels has to offer – including meal deals at local restaurants, free Wifi and a free bus to Port Douglas    
Getting Around    
In a perfect world, a car is always ideal whilst travelling. However, getting around Cairns is super easy. Altogether you can walk the whole boardwalk in roughly 1-2 hours. There are safe bike lanes if you're keen to rent a bike and ride.
Respect the Wildlife
The rumours about Australia are true, and Queensland has some of the world's most dangerous critters. Always watch your step when chilling in shallow waters.    
Adventure Time
In our last blog, we discussed some of the activities that you can do whilst travelling in Cairns. We know that adventuring is one of the most important aspects of any destination, so we're going to list a few more.
Atherton Tablelands – one of the most beautiful parts of Tropical North Queensland, this tour takes you outside of Cairns to swim in volcanic crater lakes, leap through waterfalls and even slide down natural water slides.
Fraser Island Day Trip – this tour group will pick you up from your hotel and then drive you to this beautiful island, where you can do things like learning the history, walk the boardwalk, and find your way into the rainforest.
Skydiving – bit of an adrenaline junkie? Jump 15,000 ft and freefall at a rate of 220kms an hour…now that'll get your adrenaline jumping off the charts. Freefall for up to 60 seconds and don't forget to take in the views whilst you're up there!            
Where to Eat
We think it's safe to say the local cuisine (and cocktails) are arguably one of the most important aspects of any holiday. That's why we want to let you know some of the best establishments to explore. The best part? Those food deals we discussed earlier can be found at these places as well:  
Rattle N Hum – Another provider of pizza (yum!), Rattle N Hum is the place to go for pool tables, big screen TVs, and an atmosphere that's sure to get you hyped.
Pier Bar Cairns – Located directly on the water, Pier Bar has made a bit of a name for itself. Famous for wood-fired pizza and parties…is there a better combination?
P.J. O'Brien's Cairns – A perfect take on the classic Irish pub, there's always a party going on. With a food menu that's sure to leave you satisfied and a Guinness pour technique that would get any beer lover excited.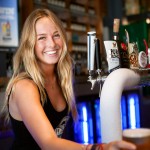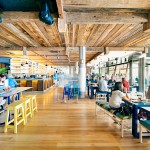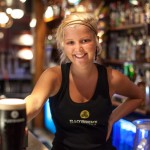 Leaving Cairns
Leaving Cairns to explore other parts of the country? We've got one more Happy Travels deal before you go! Rent a 5-person campervan and take the road trip of a lifetime. When you get to the next destination, find the local Happy Travels car drop off and head off onto the next journey that awaits you.
Cairns has all the potential to be one of your best holidays yet. It's a beautiful waterfront location, that's perfect for those people who want to sit on the beach and read a book, or those people who want to climb a waterfall just to jump off. As long as you've got the correct strategy, we guarantee your experience will be a story you tell for years to come. That's why we've chosen to provide you with our insider travel tips and deals. We hope we've helped convince you to make Cairns your next travel destination and we'll see you soon!